I was born in Sussex and raised in Edinburgh, where I went to university. I lived in Amsterdam for eleven years before I returned to Scotland. I have been travelling to exceedingly remote parts of the world for fifty years, and writing freelance travel articles about these for the past twenty. I have written for the Guardian, The Herald, the Sunday Herald, The Scotsman, The Telegraph, The Sunday Telegraph, The Sunday Times and The Independent. In 2008 I published REPORTS FROM BEYOND, which was The Herald's Paperback of the Week and Wanderlust's Book of the Month. In 2014 this was followed by my memoir IN SEARCH OF LANDFALL, which, loosely structured on Homer's ODYSSEY, is an almost mythical meditation on childhood, the loss of innocence, love and the passing of time.
I have appeared on BBC Radio 2 and BBC Radio 4, and have twice been invited to the Edinburgh International Book Festival (in 2009 and 2014). I have also read at many other festivals and events, including those held at the Royal Scottish Academy, the Royal Scottish Geographical Society and the National Library of Scotland. I have, in addition, had several exhibitions of my travel photography. At present, I live in Edinburgh with my partner and continue to explore remote parts of the world.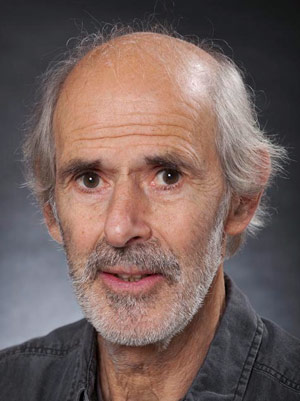 My travels have led me to developing an interest in traditional indigenous peoples, such as the Bedouin of the Yemen; the Uyghurs of N.W. China; the Tadjiks of N.W. Pakistan; the Tibetans of Ladakh (India) and western Tibet; the Kazakhs of western Mongolia; and the islanders in the Trobriand Islands (Papua New Guinea), the Solomon Islands, Vanuatu, Western Samoa and Kiribati. I have three passions. The first is for boat journeys (I have sailed up or down the Amazon, Congo, Irrawaddy, Niger, Nile and Yangtze Rivers, and crossed the Pacific from east to west). The second is for mountains (I have traversed the Andes, the Himalaya, the Hindu Kush, the Karakoram, the Pamir and the Tian Shan). The third is for deserts (I have travelled through the Atacama, the Negev, the Rub' al Khali, the Sahara and the Taklimakan).